Chromasia Training, established in 2007, is run by David and Libby Nightingale – a dynamic husband and wife team, currently living on the North West coast of England with five children, three cats and two dogs. They have contrasting, but complimentary photographic styles and skills that allow them to successfully develop a broad range of training materials, workshops and events – both individually and as a team.
David is an internationally acclaimed photographer and author. His soulful seascapes and powerful street portraits have earned him a worldwide following.
He is a master of Photoshop and, with his background as a university lecturer, is able to transfer his knowledge to students: teaching them not only postprocessing, but also the power of pre-visualisation.
David has been featured on television and publications worldwide –including BBC television, ITV, The Times, Time Magazine and Creative Live – and has run many international workshops and photo tours. His five photography books have been translated into many languages and are available in bookshops and on Amazon.
Email David: djn1@chromasia.com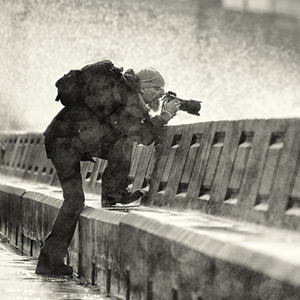 Libby Nightingale (MA, ARPS) is a conceptual fine art photographer with a specialist interest in female identity, childhood, and family. She enjoys working on longer projects to produce bodies of work addressing specific themes. She has a BA and MA in Photography and is an Associate of the Royal Photographic Society.
Libby is a dedicated Lightroom user, and runs Lightroom classes, as well as workshops on Historical Processes and Developing a Photographic Style.
Libby has organised the Chromasia Venice Carnival Photo Tour for eight years, as well as many other photographic events and workshops. She previously won the North West Woman In Business Award, and was featured in the Times and the Guardian. Her work has been published in several publications and she has exhibited in Blackpool, Manchester and London. Libby is currently involved in curating a major exhibition exploring female identity for the Royal Photographic Society.
Libby's current projects can be seen here.
Email Libby: libby@chromasia.com
You can find Libby and David on Facebook, Twitter, Instagram, and LinkedIn. They look forward to answering any questions you have and hope to meet you at a future workshop, event or exhibition.