For my first Throwback Thursday I have chosen a photograph of Rhowan and Harmony, taken seven years ago. Reading back through the comments left at the time, I see that the reason I like it now are the same as were given by most of the people that commented at the time. Mainly, watching a sleeping child gives you time to relax and reflect, which is a rare and precious time for busy parents!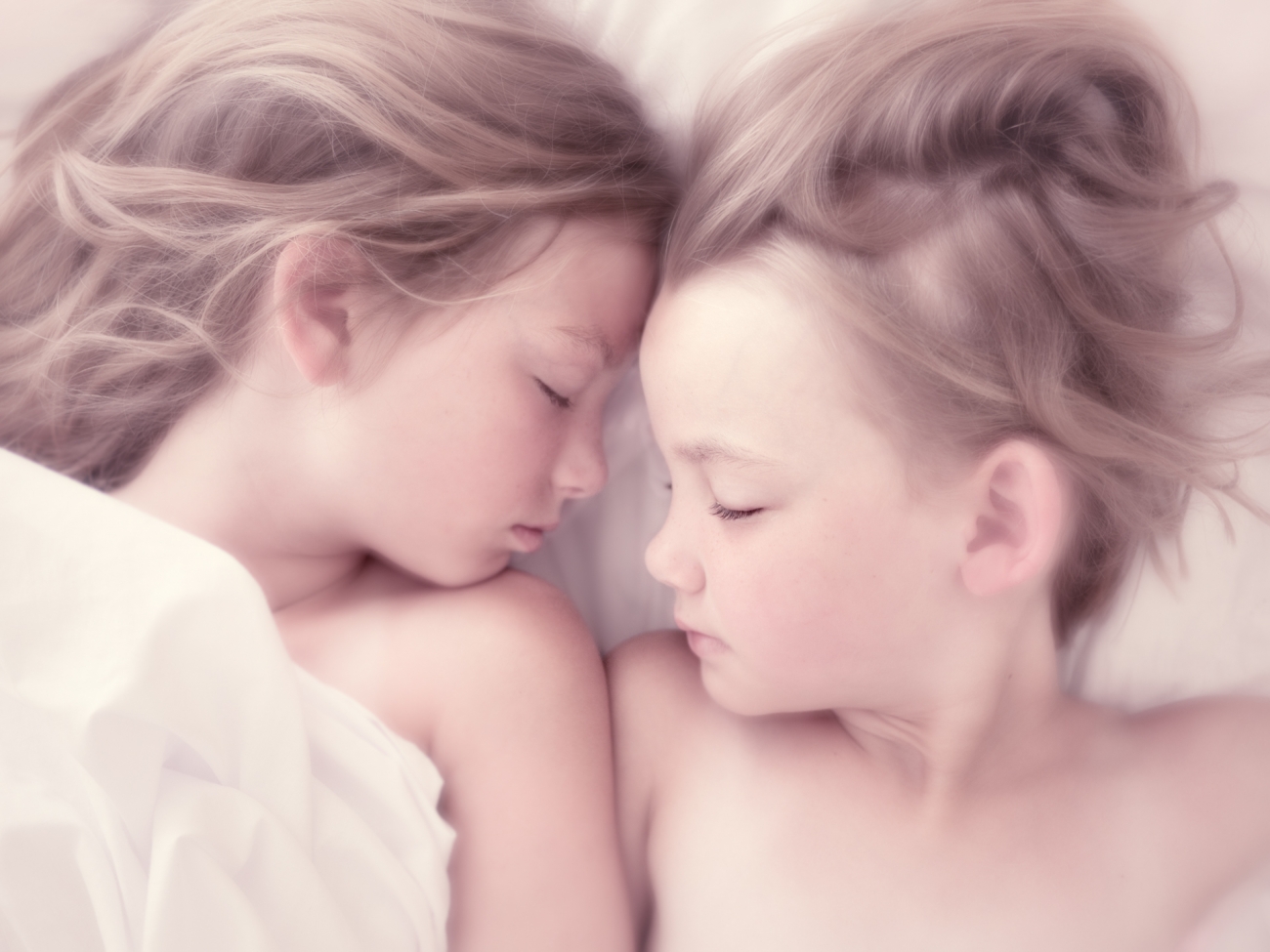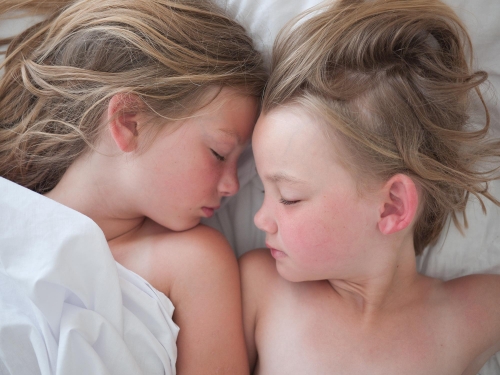 There were lots of ways Dave could have processed this; black and white first came to my mind, but the soft focus and hi-key processing he used suit the innocent subject, as does the soft, muted colour palette. Although the original photo is cute (see right) – the redder colours are harsh, and don't compliment the calm subject.
Traditionally, portraits of children are romantic, often nostalgic, and the processing is a gentle nod to this tradition.
I couldn't resist having a quick play with the original image. I processed mine in Lightroom, from a jpeg of the original file, after doing a few jobs around the house to distance me from Dave's finished image.
I just had to try a B&W (maybe, in part, to the influence of the two photographers mentioned below) and I am pretty happy with how it turned out.
More challenging was to try a colour version. I wanted the image to have a timeless or vintage feel.
I was surprised just how different the two final colour images were. Mine is much warmer – which I am noticing is a trait in my children photographs. Maybe it's more reminiscent of long summer days, or of early colour film? Either way, it's a good reminder of how the 'creative eye' of different photographers can lead to very different final results.
Finally, this photograph reminds me of a couple photographs taken by two of my favourite 'great' photographers – which is always a good thing in my book!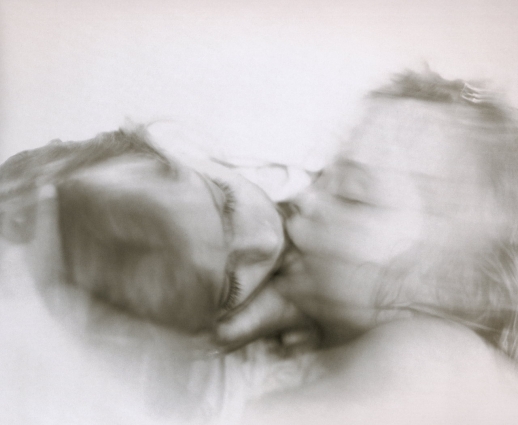 Obviously, both Cameron and Mann used gorgeous large format film cameras (that I haven't had the pleasure of using for a few years) and Dave's image was taken with a compact digital camera, BUT this just adds to my argument that creativity and artistic intent are far more important than gear!
As always, we want to hear what you think. and if you have any images you want to see in a future Throwback Thursday please let us know in the comments below.