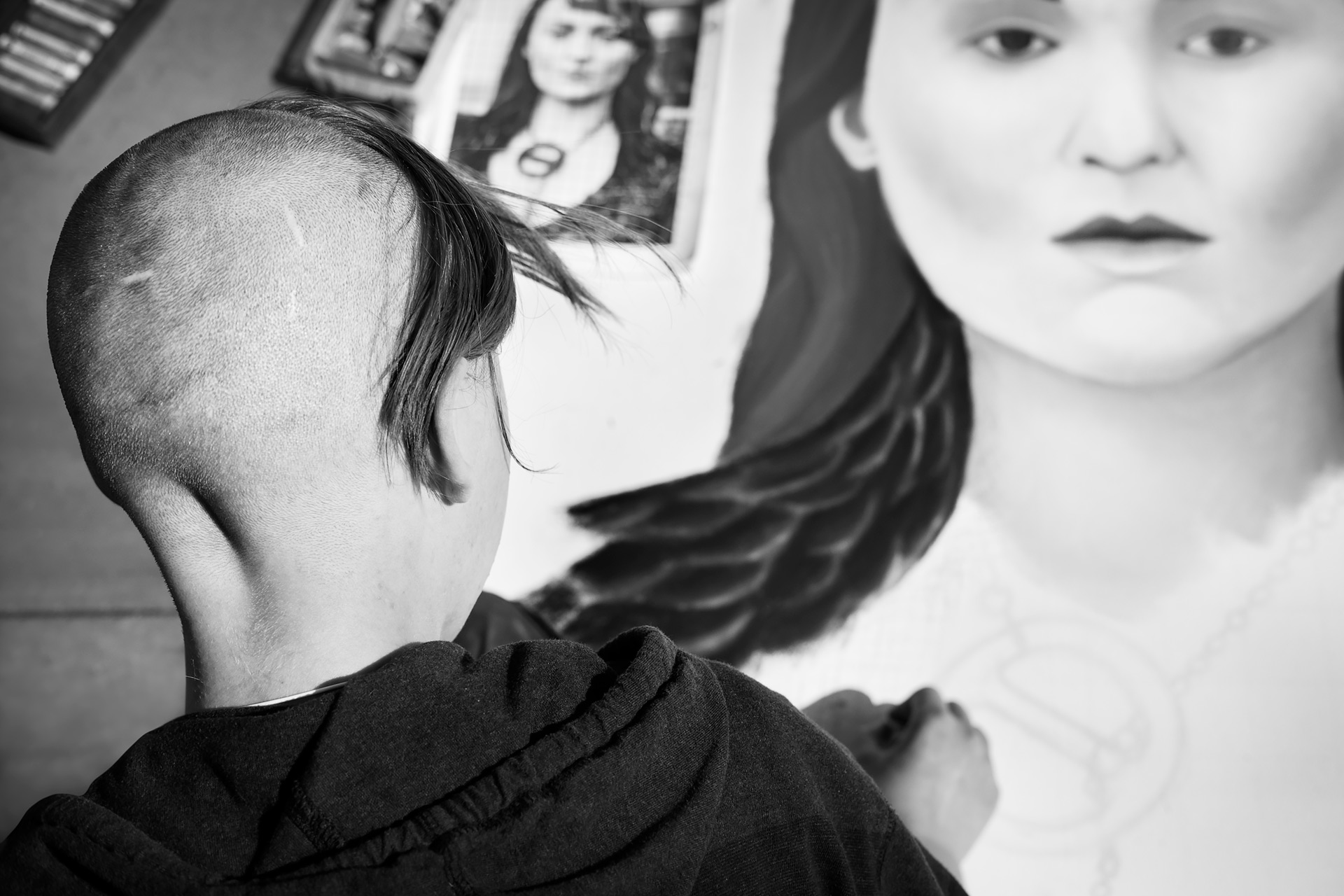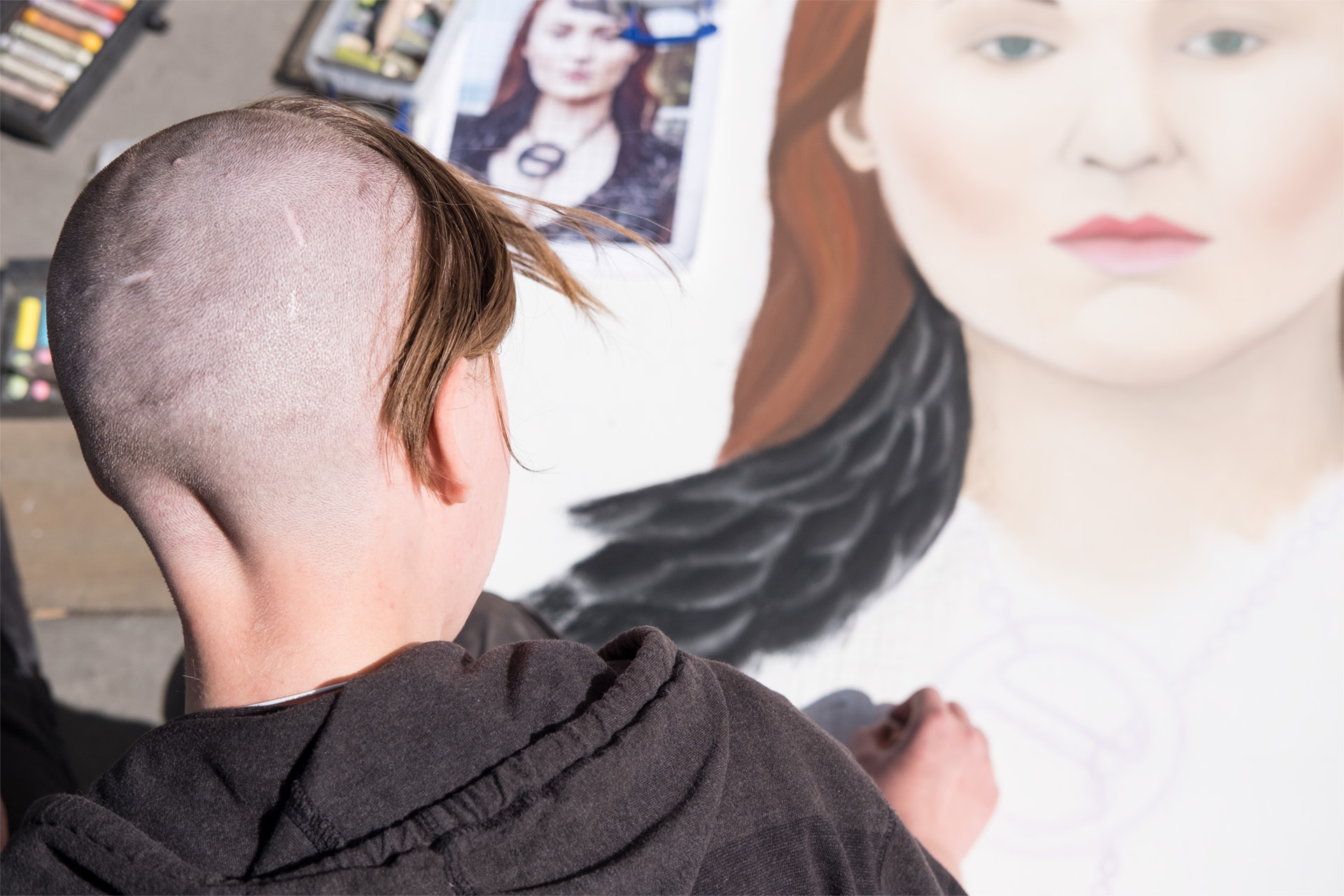 X-T1
35mm
ƒ/4
1/3800s
ISO 400
Flash: No
22/4/17
As this is the first photoblog post on the new site I had hoped that I'd be able to come up with a snappier title than 'untitled #1', but, try as I might I just couldn't come up with anything even remotely meaningful. I know what drew me to take the shot – the incongruity between the 'beauty' of the painting and the starkness of her shaved head – but that didn't lead me to a title.
So, unless I can come up with something a bit more erudite, 'untitled #1' it is.
Oh, and welcome to the new photoblog. Let me know what you think.