If we ever move to Bulgaria full-time one of the first things I'll buy is a Lada Niva, one of the most underrated 4×4's ever built. They're cheap, easy to fix, small enough to get around most of the trails and tracks in Bulgaria, great in winter, and fun to drive.
In the meanwhile, as I can't justify getting one for just a few weeks of the year, I'm making the most of trundling around our local forests and hillsides with Andy – a friend of ours who runs a fantastic guest house in Runya – and our sons, Mario and Finley.
[All images shot with: Fujifilm X-T1 & Fujinon 16-55mm f/2.8]
So, with oil in the engine, air in the tyres, a chainsaw in the boot, and a cooler of beer we set off to drive the 5, maybe 6km off-road route from Runya (Andy's village) to Ganchovets (our village), with a planned stop en route to chop up a tree that had fallen across the track. What could possibly go wrong?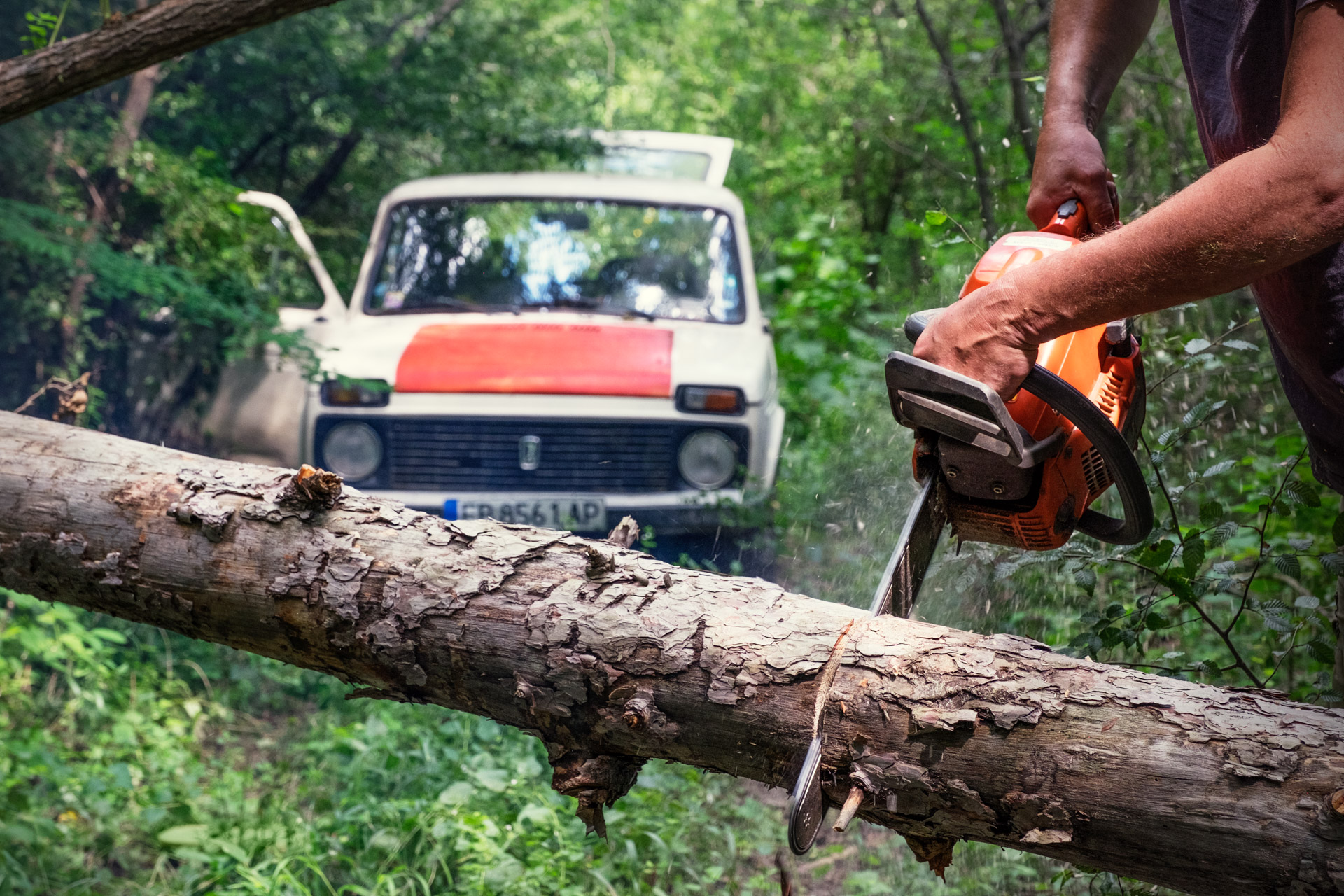 After Andy chopped up the tree, we had a quick beer before driving down to the river.
We then drove up to a hunter's lodge on the hillside.
From there it was a fairly gentle drive down to the top of our village, then round to friends of Andy's for a chat and another beer before heading back towards Runya.
As we drove out of the village Andy asked me if I'd like to drive.
Everything was fine up until …
"Keep to the left" said Andy, …
"No, not that far … !"
At this point, having bottomed-out the car, we swapped seats, and …
Me: Did you mean to go backwards?
Andy: No …
Me: I thought not.
Finley volunteered to go back down to the village for help.
Plan A was a good one – angle the tow rope around a stump and pull the Lada out of the ditch. Mario approved …